Dental appliances are common aspects of dentistry and orthodontics. The term "dental appliances" refers to a variety of different tools that we use to treat teeth. These devices can be either fixed or removable. They support tooth restoration, tooth alignment, and tooth replacement. We custom-fit your dental appliances to your mouth for the best results from your orthodontic treatment.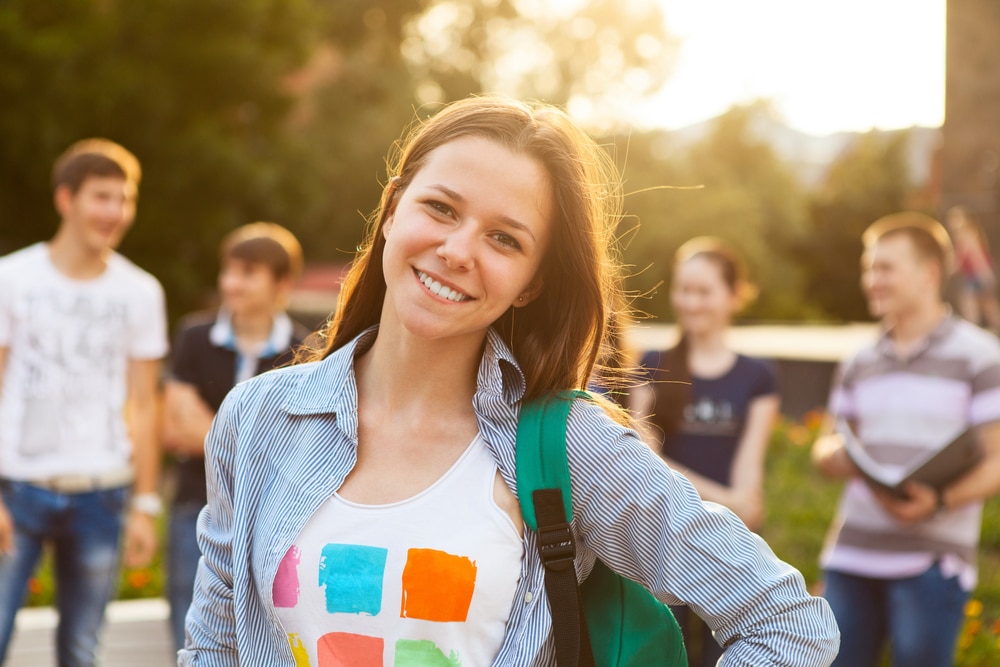 What are Orthodontic Appliances?
Common orthodontic appliances include retainers, aligners, headgear, and, of course, braces in South Jordan, Utah. Dr. Young can develop a treatment plan tailored to the individual patient. The appliance used will depend on the specific orthodontic condition we are treating. Sometimes, you may need multiple devices to achieve the desired results.
Orthodontic appliances are typically worn for 18-24 months, although this can vary depending on the individual case. With proper care and maintenance, orthodontic appliances can provide patients with a straighter, more aesthetic smile.
We usually recommend orthodontic appliances for children and teenagers, but adults can also benefit from orthodontic treatment. Orthodontic appliances are an essential part of orthodontic treatment, and they can help to improve the appearance of the teeth and jaws.
Orthodontic Appliances in South Jordan
There are a variety of orthodontic appliances that we can use to correct dental alignment issues. Some common orthodontic appliances include:
Braces: Braces are devices that we use to align and straighten teeth. We can use them to treat various dental problems, including crowding, spacing, and misalignment. We can also use braces to close gaps between teeth, support dental appliances, and we may even recommend braces for some medical conditions. The benefits of braces include improved appearance, dental health, and function. In some cases, braces may also help to reduce the risk of further dental problems such as tooth decay or gum disease. If you are considering braces for yourself or your child, speak with Dr. Young to determine if braces are right for you.
Retainers: Retainers are devices we use to keep teeth in their new, post-orthodontic treatment positions. Patients who have had braces or other teeth-straightening treatments will wear retainers to make sure their teeth do not revert to their old positions. In some cases, retainers can also be used to treat minor orthodontic issues without the need for braces or other more invasive treatments. We can also use retainers to hold teeth in place following surgery or trauma. The benefits of retainers include straighter teeth, improved bite alignment, and correction of dental and jaw irregularities. Wearing retainers can also help to prevent further dental problems from developing. While retainers do require some care and maintenance, they are a relatively simple and low-maintenance treatment option that can provide many benefits.
Headgear: A headgear helps to treat various orthodontic issues. It is placed on the outside of the mouth and attached to the braces. We can use headgear to treat overbites, underbites, and open bites. It also helps to move teeth into the correct position and prevent them from moving back out of place. Headgear includes many benefits, such as improved oral health, appearance, and function. You will typically wear your headgear for 12-14 hours per day, and treatment typically lasts for 12-24 months. During treatment, it is vital to maintain good oral hygiene and visit your orthodontist regularly to ensure that the headgear is functioning correctly.
Expanders: Expanders are devices that are used in the mouth to help make more room. They are most commonly used for braces, but we can also use them to treat other conditions. Expanders work by slowly widening the jawbone. This process is gradual and can take anywhere from a few weeks to a few months. This type of treatment is typically used for patients who have an underbite, which is when the lower jaw protrudes out further than the upper jaw. By slowly widening the jaw, expanders help to create a more symmetrical appearance. Once the desired expansion has been achieved, we remove the expander, and the jawbone remains in its new, wider position. There are many benefits of expanders, including the fact that they can help to improve dental health and appearance. Expanders can also help relieve stress and tension in the jaw joint, making it easier to open and close the mouth. Finally, expanders can help prepare the mouth for braces or other orthodontic treatments.
Orthodontic Appliances in South Jordan, Utah
District Orthodontics of South Jordan is the leading provider of orthodontic appliances in the area. We offer a wide variety of appliances to meet the needs of our patients, and our experienced team is passionate about helping each patient achieve a healthy, beautiful smile. Our state-of-the-art facilities allow us to provide the highest quality care possible, and our commitment to customer service ensures that every patient is treated with respect and compassion. If you are looking for an orthodontist in South Jordan, District Orthodontics is a clear choice. Please schedule a consultation today to see how we can help you achieve your goals.