Beautiful Smiles Start at District Orthodontics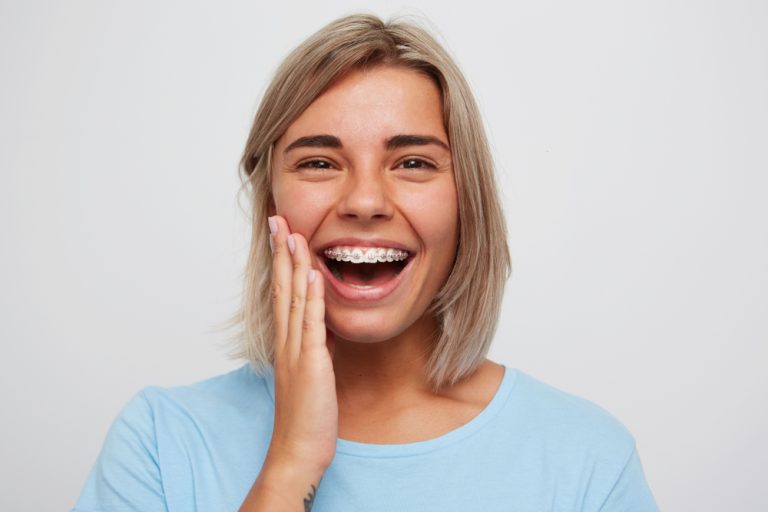 Are you unhappy with something about your smile? At District Orthodontics, we can help! We offer traditional braces, Invisalign, and the Damon System. We will work with you to find the best treatment for your individual needs. A beautiful smile is within reach, and we are dedicated to giving you the best possible experience and results. Schedule a free consultation today to see how we can help you get the perfect smile with braces in South Jordan!
Start Smiling: A Guide to Orthodontics
You deserve a smile that makes you feel confident, and at District Orthodontics, we can make that happen. Whether you're considering traditional braces or Invisalign, Dr. Young and his team of experts will work with you to find the proper treatment.
What is Orthodontics?
Orthodontics is a branch of dentistry that focuses on the alignment of teeth and jaws. Although orthodontic treatment can be used to correct a wide variety of dental problems, it is most commonly used to improve the aesthetic appearance of teeth. At District Orthodontics, we offer some different braces types and Invisalign, which are clear aligners that are virtually invisible when worn.
What are the Benefits of Orthodontic Treatment?
In addition to improving the appearance of your smile, orthodontic treatment can also have a positive impact on your oral health. Teeth that are properly aligned are easier to clean, making them less likely to develop cavities or other problems. Additionally, orthodontic treatment can improve your bite, making it easier to chew and speak. 
How Does Orthodontic Treatment Work?
The first step in orthodontic treatment is to schedule a consultation with our team. During your consultation, we will thoroughly examine your mouth to develop a personalized treatment plan.
Traditional Braces
Traditional metal braces are standard and more affordable than other options. They are also solid and can withstand the wear and tear that comes with everyday use. Metal braces are less likely to break or need repairs than other braces, making them a good choice for people with active lifestyles. In addition, metal braces can be customized with colorful bands to give them a personal touch. While metal braces may be less comfortable than other types, they typically cause less irritation after a few weeks of wear. Traditional metal braces are a good option for people looking for an affordable and durable solution to their orthodontic needs.
If you decide to move forward with traditional braces treatment, we will place brackets on your teeth and attach them with an archwire. The archwire puts gentle pressure on your teeth, gradually moving them into proper positions. 
Invisalign
Many people are opting for Invisalign clear aligners to improve their smiles. There are many benefits with Invisalign that can be highly appealing, especially if you're not thrilled about the idea of wearing braces. One great feature is that the clear aligners are virtually invisible. So, no one will know that you're undergoing treatment to straighten your teeth unless you tell them. And since they're removable, you can take them out to eat or drink what you want. You also won't have to worry about food getting stuck in brackets and wires, which can often happen with traditional braces. Plus, brushing and flossing your teeth is much easier since you can remove the aligners and brush and floss like normal. Speaking of conventional braces, one of the other benefits of Invisalign is that they tend to be more comfortable since there's no metal poking and prodding your mouth. And lastly, since Invisalign treatment is customized for each patient, it tends to be more effective in a shorter amount of time than traditional braces.
If you prefer treatment with Invisalign, we will take impressions of your teeth and use them to create a series of clear aligners. You will wear each set of aligners for about two weeks before moving on to the next. Invisalign is an excellent option for adults and older teens seeking a more discrete treatment option.
The Damon System
The Damon System is a type of braces that uses self-ligating brackets. This means that the brackets do not require rubber bands or other kinds of ligatures to hold the archwire in place. The brackets are also smaller than traditional metal braces, which makes them less visible. The Damon System is also designed to be more comfortable than conventional braces and to require fewer adjustments. Additionally, the Damon System can be more effective in a shorter time than traditional braces.
If the Damon System is right for you, we will place brackets on your teeth and attach them with a slide mechanism. You'll enjoy the benefits of fewer adjustments and a shorter treatment time.
South Jordan Braces
A beautiful smile starts at District Orthodontics in South Jordan, Utah! Our team of experts is dedicated to helping you achieve the smile of your dreams. Whether you're considering traditional braces or Invisalign, we will work with you to find the right treatment. Don't wait any longer—schedule a consultation today!